No.1 SPECIALISTS IN GRAB HIRE
The Doherty family have been operating in Luton within the haulage industry for over sixty years. Doherty Grab Hire is a division of B & R Doherty (Haulage) Ltd who have been trading for over 25 years. Our core is the provision of grab hire, tipper hire & heavy haulage services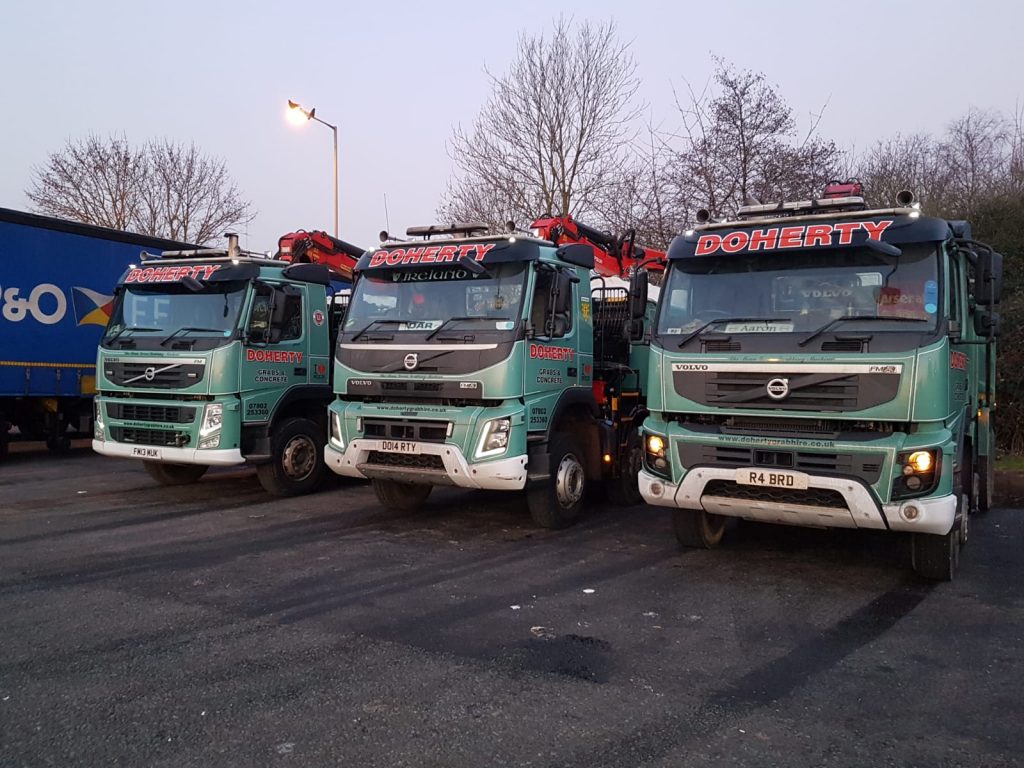 Our 60 years of haulage experience, leaves Doherty Grab Hire uniquely placed as a long established and family owned business based in Bedfordshire. 
Our dedication & experience in the haulage industry over the years has allowed us to progress further a field in having long-term relations with our customers & reaching out to other areas of, Beds, Bucks, Herts & North London.
Doherty's wealth of experience & knowledge allows us to work with many well-known construction & civil engineering companies. In addition, it allows us to have the opportunity to work with many other significant community sectors within Beds, Herts & Bucks.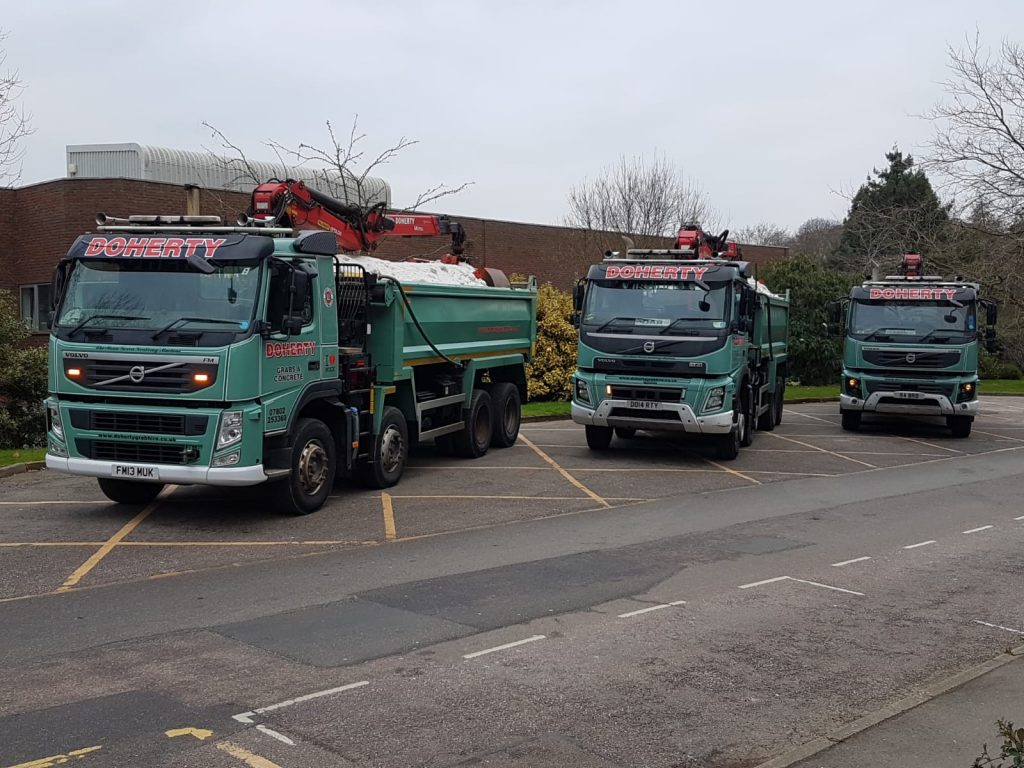 WHY DOHERTY GRAB HIRE
We pride ourselves in providing a first class reliable & efficient service to our customers. We will always strive to do our best and arrive on site with a 'can do' approach to each job.
⦁ Fully Licenced Waste Carriers
⦁ Fast and reliable service – Same Day Delivery
⦁ Flexablity in how we can load & off-load materials
⦁ Cost-Effective Aggregates
⦁ Turnaround on site can be as little as 20 minutes
⦁ High level of customer satisfaction
For a reliable service that won't let you down, contact Darren today on 07802 253360.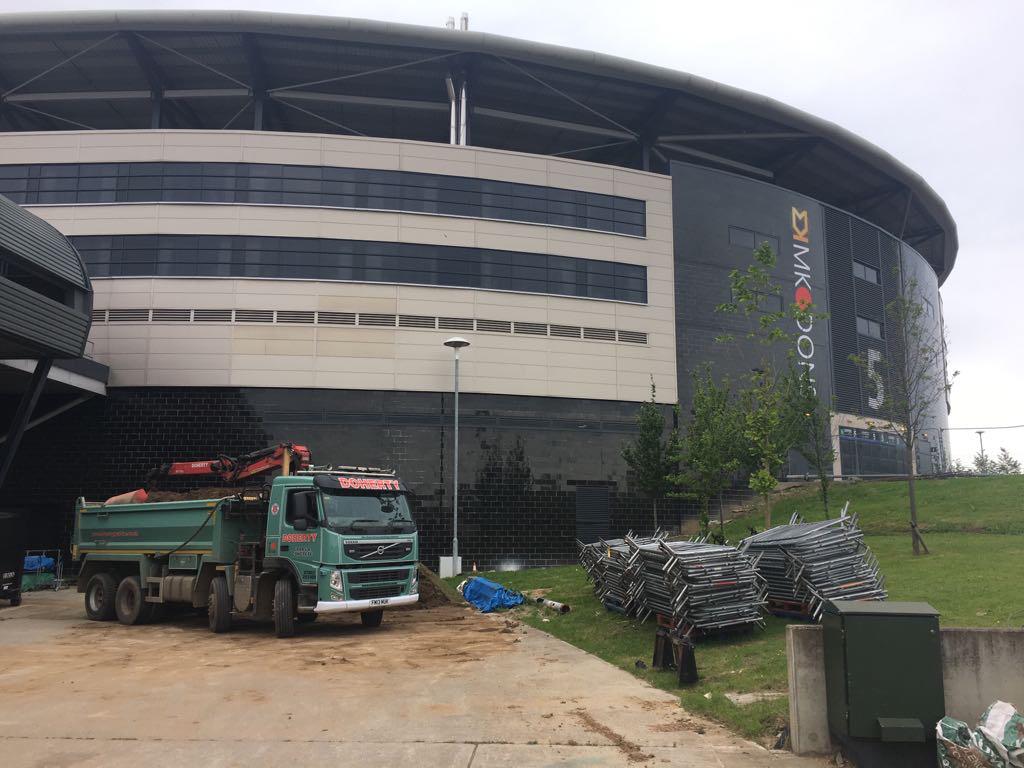 OUR VISION
Doherty Grab Hire aim to continue to support local businesses and to provide reliable & cost-effective services throughout Beds, Hert, Bucks & North London.
Our Core Principles include:
Customer Commitment – Our loyal commitment to work with our customers and to have the flexibility to operate efficiently with our customers needs as a primary focus.
No. 1 Best Choice – To continue meeting the best prices for affordable aggregates & maintaining to meet customer deadlines.
A tailor-made service – We work closely with our customers to specifically understand their requirements & recognise their needs & demands as an independent company.
A passion for our work – Our team demonstrate enthusiasm & meet achievable goals in delivering an excellent service to each & every customer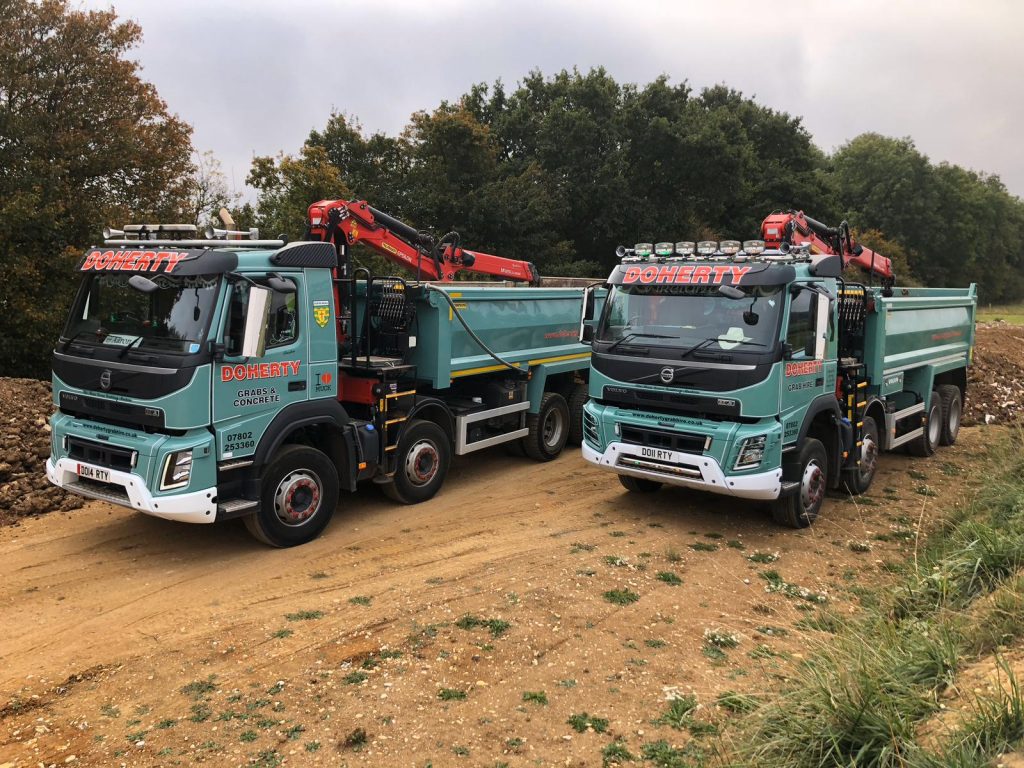 OUR MISSION
⦁ Service – We will always  provide a friendly & reliable trustworthy service & continue to support our customers
⦁ Operators – Our drivers are fully trained & experienced within the industry & are enthusiastic to work within the grab hire industry.
⦁ Our Vehicles – We provide modern & reliable grab lorries to ensure the safety and on time arrival of our services.
⦁ Safety – We always operate safely & without compromise to keep our staff & customers fully satisfied & safe.
OUR ENVIRONMENTAL COMMITMENT
Doherty Grab Hire is committed to reducing energy consumption and fuel emissions. We understand the importance of compliance with all emissions regulations. We actively seek to:
⦁ Work closely with our maintenance contractors to ensure clean operation of our vehicles
⦁ Monitor the environmental impact on our vehicles
⦁ Choose fuel usage efficient routes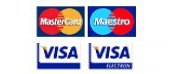 DOHERTY GRAB HIRE IS PROUDLY ASSOCIATED WITH